The Film Noir Foundation Presents
NOIR CITY: INTERNATIONAL II
The 18th Annual San Francisco Film Noir Festival
America doesn't have a monopoly on swaggering gangsters, larcenous lovers, surly ex-cons, corrupt cops, and scheming femmes fatales. Six years after the first NOIR CITY: INTERNATIONAL—the Film Noir Foundation is at it again: presenting an array of classic films from around the globe, a wide-ranging, thematically cohesive immersion in a sordid world of sinister and sexy affairs—including the world premieres of two new restorations by the Film Noir Foundation! Yes, "It's a Bitter Little World"— but for ten days and nights at the majestic Castro Theatre, NOIR CITY is cinema paradiso! As always, the festival is programmed and hosted by Eddie Muller, internationally renowned "Czar of Noir" and host of the popular Turner Classic Movies series Noir Alley.
For veteran cinephiles, it's a chance to again experience cherished cinematic masterpieces in a bona fide movie palace. For those just starting their cinematic journey, NOIR CITY is the perfect introduction to a wide world of international filmmakers and stars, on the big screen, larger than life. The 10-day excursion travels through hot-blooded nightclubs of the Mexican cabareteras, neon-streaked alleys of Japanese yakuza thrillers, the stylish Parisian underworld, Italian palazzos hiding crimes of every social strata, a Kafkaesque Prague as envisioned by the Czech New Wave — even a rare serial killer film set in Nazi Germany made by Hollywood's finest director of film noir, Robert Siodmak. Tour guides include some of the world's most revered filmmakers: Michelangelo Antonioni, Andzrej Wajda, Julien Duvivier, Jean-Pierre Melville, Roberto Gavaldón, Jirí Weiss, and Masahiro Shinoda.
"Now, more than ever, it's essential to resist the dread and paranoia of contemporary times by looking beyond our differences," says Muller. "Let's appreciate the noir ethos for the creativity it inspires and the warning flares it long ago flashed on screens worldwide. Noir has no national boundaries. It's the same story, everywhere."
NOIR CITY 18 PASSPORT NOW ON SALE!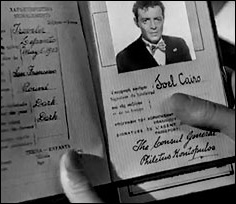 Secure your spot for all the fun with an all-access NOIR CITY 18 PASSPORT for $125 — now on sale! This all-access festival pass grants the bearer:
✽ Entry to all films during NOIR CITY 18
✽ Separate passport holders' queue for early admittance to the theater for all shows
✽ Opening night passholders' reception (Castro Theatre mezzanine) beginning at 6 pm on Jan. 24
Proceeds from the NOIR CITY festival help fund the FNF's restoration and preservation efforts year-round. This is your chance to have a smashing time AND preserve a valuable art form. The perfect holiday gift for the film lover in your family! → PURCHASE HERE
NOTE Passports are non-transferable. All sales are final. Patrons MUST arrive 20 minutes before showtime to be guaranteed a seat!
Friday, Jan 24 ARGENTINA
Saturday, Jan 25, Matinée FRANCE
Saturday, Jan 25, Evening FRANCE
Sunday, Jan 26 SOUTH KOREA
Monday, Jan 27 ITALY
Tuesday, Jan 28 CZECHOSLOVAKIA
Wednesday, Jan 29 ENGLAND
Thursday, Jan 30 JAPAN
Friday, Jan 31 WEST GERMANY
Saturday, Feb 1, Matinée MEXICO
Saturday, Feb 1, Evening MEXICO
Sunday, Feb 2 SWEDEN / POLAND

NOIR CITY 18 ACCOMMODATION
If you're an out-of-towner looking for lodging near the Castro Theatre, our friends at Beck's Motor Lodge offer discounted room rates for festival guests during NOIR CITY 18. Beginning January 23 through Februaary 2, 2020, you can get a room with a Queen bed for $169 plus tax per night, and for a room with 2 beds the cost is $189 plus tax per night.
Located at 2222 Market near the intersection of 15th and Sanchez, Beck's Motor Lodge is walking distance to the Castro Theatre. The exterior of the iconic mid-century motel (built in 1958) hasn't changed much over the years, but the rooms have been totally refurbished with new furniture and bathrooms, 32" flat screen televisions, refrigerators, and coffee makers. Parking is still free, as is access to Wi-Fi.
Call Beck's Motor Lodge at 415-621-8212 or email them at info@BecksMotorLodge.com to make your reservation. Make sure you tell Beck's you're calling for the NOIR CITY 18 festival rate.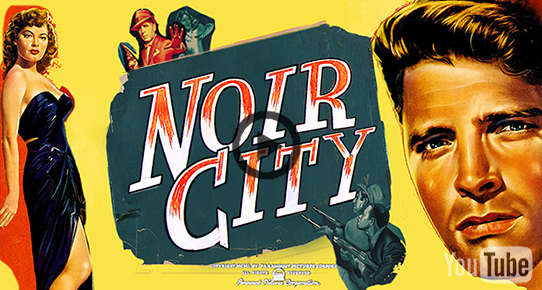 Surround yourself in a miasma of social media darkness: join us on Facebook, Tumblr and Twitter for a complete immersion in the world of film noir through film stills, posters, film clips, brilliant insights, and more. Maybe you'll meet a dangerous stranger along the way.