10 DAYS OF HEISTS, HOLD-UPS, AND SCHEMES GONE AWRY
The 2017 incarnation of the world's most popular film noir festival, returning to the legendary Castro Theatre January 20–29, will present 24 exceptional films ranging from the mid-20th century to today and culled from all parts of the globe. "The Big Knockover" is a veritable history of the heist film, from black-and-white Hollywood classics such as Criss Cross (1949) and The Asphalt Jungle (1950) to stunning contemporary thrillers like El Aura (2005) and Victoria (2015). NOIR CITY 15's lineup explores, in films both suspenseful and comedic, the desperate lengths to which people will go to beat the system and hit the big time.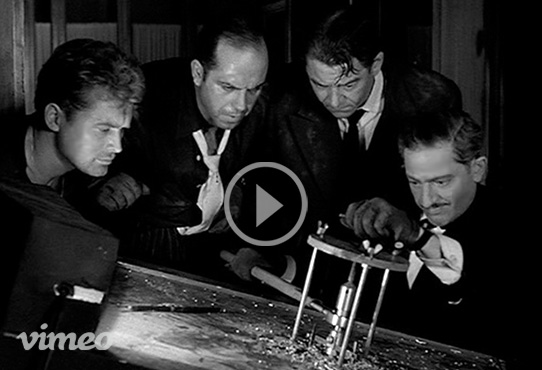 Films in the festival come from the United States, England, Japan, France, Italy, Argentina, and Germany and span eight decades of filmmaking. Festival producer, co-programmer and host Eddie Muller clarifies that despite the change of pace, "This doesn't mean we've run out of films from the original noir movement. That remains our primary focus, and it is films of that period the Film Noir Foundation is dedicated to rescuing and restoring. But this particular theme—heist films—is much richer when the parameters are expanded to include films from different countries and eras. By making that leap, a more intriguing experience emerges for those loyal patrons who join us for the full ride."

→ CHECK THE PROGRAM GUIDE FOR TIMES, TICKETS, AND PROGRAM NOTES.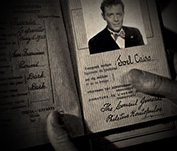 Save Money & Time with a NOIR CITY Passport
Secure your spot at NOIR CITY 15 with an all-access NOIR CITY PASSPORT. It grants the bearer entry to all 24 films in this year's program. Because the separate passport holders' queue allows early admittance to the theatre, you'll be able to grab a prime seat at all the shows—even on opening night. And if that's not enough, there's also the opening-night reception on the Castro Mezzanine beginning at 5:45 p.m., exclusively for passport holders. All this for the incredible price of $120. The NOIR CITY Passport also makes the perfect holiday gift for the film lover in your life! Best of all, proceeds from the festival help fund the FNF's restoration and preservation efforts year-round. This is your chance to have a smashing time AND preserve a valuable art form. BUY YOURS TODAY!
NOTE Passports are non-transferable. All sales are final. Patrons MUST arrive 20 minutes before showtime to be guaranteed a seat!
Friday, Jan 20
CRISS CROSS 7:15
THE ASPHALT JUNGLE 9:10
Saturday, Jan 21, Matinée
KANSAS CITY CONFIDENTIAL 1:30
VIOLENT SATURDAY 3:30
Saturday, Jan 21, Evening
FOUR WAYS OUT / LA CITTÀ SI DIFENDE 7:15
BIG DEAL ON MADONNA STREET / I SOLITI IGNOTI 9:00
Sunday, Jan 22
RIFIFI / DU RIFIFI CHEZ LES HOMMES 1:00, 6:30
THE BIG RISK / CLASSE TOUS RISQUES 3:30, 9:00
Monday, Jan 23
THE KILLING 7:15
CRUEL GUN STORY / KENJÛ ZANKOKU MONOGATARI 9:00
Tuesday, Jan 24
THE LADYKILLERS 7:15
THE LEAGUE OF GENTLEMEN 9:10
Wednesday, Jan 25
Thursday, Jan 26
Friday, Jan 27
Saturday, Jan 28, Matinée

Saturday, Jan 28, Evening
Sunday, Jan 29
2017 NOIR CITY ACCOMMODATIONS - HOTEL REX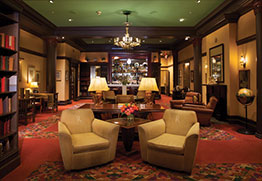 If you're an out-of-towner looking for lodging in the City, or a local wanting to turn a night at the festival into an easy getaway, our friends at the Hotel Rex are offering a 15% discount off regular room rates for festival guests during NOIR CITY 15, January 20-29, 2017. Located in Union Square at 562 Sutter between Mason and Powell, you can get to the festival's Castro Theatre in about 20 minutes via MUNI underground, street car, or cab. Amenities at the Hotel Rex include complimentary Wi-Fi, upgraded to 100 MB, and flat-screen TVs with iPod docks in every room as well as a complimentary glass of wine from 5:00-6:00 each evening. For something special, treat yourself to the hotel's lovely Library Bar offering handcrafted cocktails and a menu of American classics.
BOOK HERE for your special festival rate.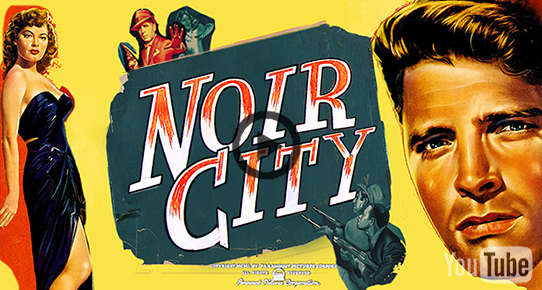 2016 NOIR CITY 14 PHOTOS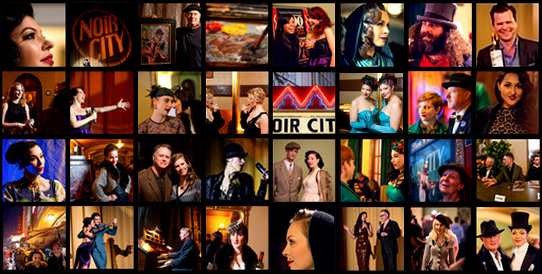 Surround yourself in a miasma of social media darkness: join us on Facebook, Tumblr and Twitter for a complete immersion in the world of film noir through film stills, posters, film clips, brilliant insights, and more. Maybe you'll meet a dangerous stranger along the way.