JOIN US ON WEDNESDAY, DECEMBER 20, at San Francisco's historic Castro Theatre for the eighth annual NOIR CITY XMAS, as the Film Noir Foundation offers a double-feature of rare noir-stained 1940s' yuletide films to darken your spirits. The evening will also feature the unveiling of the full schedule (and poster!) for NOIR CITY 16, the world's most popular film noir festival, coming to the Castro Theatre January 26 — February 4, 2018. And, for your holiday shopping pleasure, NOIR CITY 16 Passports (all-access festival passes) will be available for sale at NOIR CITY Xmas – just visit the FNF's merchandise table on the Castro mezzanine! As always, NOIR CITY co-programmer and FNF prez Eddie Muller will be your noir Noël host.
→ Tickets for NOIR CITY XMAS are available online and can also be purchased at the Castro Theatre box office on the day of the show. BUY TICKETS
manhandled
7:30 PM
Poor Dorothy Lamour is on the "Road to the Slammer" when she becomes prime suspect in the murder of a wealthy socialite. Could the real culprit be sleazy private-eye neighbor Dan Duryea? Or studly insurance investigator Sterling Hayden? This wildly convoluted mystery, veering from high style to low humor, is a contemporaneous parody of noir tropes. An ultra-rarity never before screened at NOIR CITY, Manhandled is presented via a special "one night only" arrangement with Paramount Pictures.
1949, Paramount. 97 min. Dir. Lewis R. Foster Screenplay by Lewis R. Foster and Whitman Chambers, based on "The Man Who Stole a Dream" by L.S. Goldsmith
alias boston blackie
9:30 PM
Reformed thief Boston Blackie (Chester Morris) helps present a charity Christmas show for New York prison inmates, but things go haywire when a wrongly convicted con (Larry Parks) uses the troupe to aid in his bust-out. Blackie frantically outraces the cops to recapture the con and spare him a bad end. This breathless combination of mystery, comedy, and action is perhaps the best offering in Columbia's long-running "Boston Blackie" series, one of the most popular "B" serials of all-time.
Brand new 35mm print!
1942, Columbia [Sony Pictures]. 67 min. Dir. Lew Landers, Screenplay by Paul Yawitz
HOLIDAY GIVING AT NOIR CITY XMAS
Here's your chance to prove it's not such a bitter little world at this year's NOIR CITY Xmas. We will have collection bins at the event for both the San Francisco Firefighters Toy Program and the SF-Marin Food Bank, and we encourage everyone to give what they can. The San Francisco Firefighters are looking for toys for kids--infants through 12-years old. Toys must be not be wrapped. The SF-Marin Food Bank needs the following: peanut butter, low-sugar cereal, whole-grain rice, pasta, oats, low-sodium soups and stews, tuna and other canned meats, and canned fruits and vegetables. Please no glass, opened items, perishables, or items past their "use before" date.
2018 NOIR CITY ACCOMMODATIONS - HOTEL REX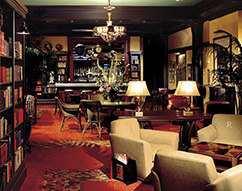 If you're an out-of-towner looking for lodging in the City, or a local wanting to turn a night at the festival into an easy getaway, our friends at the Hotel Rex are offering a 20% discount off regular room rates for festival guests during NOIR CITY 16, January 26–February 4, 2018. Located in Union Square at 562 Sutter between Mason and Powell, you can get to the festival's Castro Theatre in about 20 minutes via MUNI underground, street car, or cab. Amenities at the Hotel Rex include Wi-Fi, upgraded to 100 MB, and flat-screen TVs with iPod docks in every room as well as a complimentary glass of wine from 5:00-6:00 each evening. For something special, treat yourself to the hotel's lovely Library Bar offering handcrafted cocktails and a menu of American classics. A daily "amenity fee" of $21 will be added automatically to each day's listed room rate.
BOOK HERE for your special festival rate.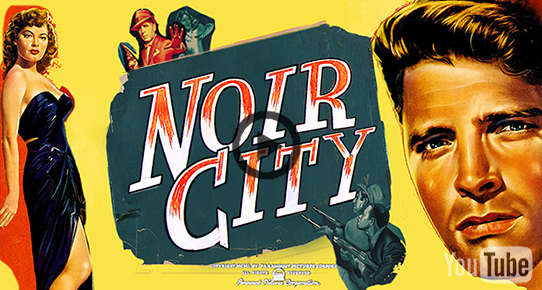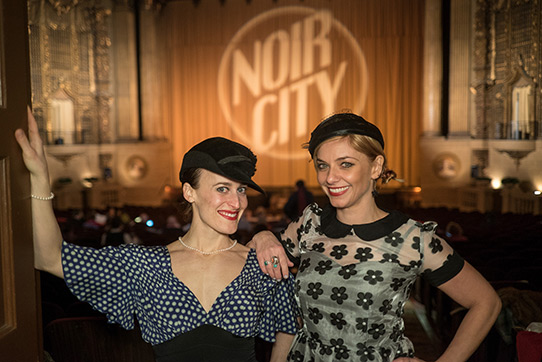 2017 NANCY MYSEL LEGACY GRANT RECIPIENT ANNOUNCED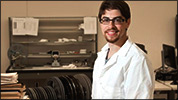 As part of the FNF's dedication to rescuing and restoring films noir, we established The Nancy Mysel Legacy Grant –created in film preservationist Nancy Mysel's honor and funded by the Mysel family. Each year, $5,000 in funding goes to a deserving students involved in cinema restoration. On January 28, at NOIR CITY 15, festival host Eddie Muller announced the recipient of this grant —Robert Anen of NYU's Tisch School of the Arts. An "acceptance" video by Mr. Anen was screened for the San Francisco audience. Read about Robet Anen's lost film discovery in this NY Times article from October 2016: A Lost Snippet of Film History, Found in a Home Movie shot in 1964.
Applications due December 14 for 2018 Grant
The Film Noir Foundation invites film preservation students to apply by December 14, 2017, for the 2018 Nancy Mysel Legacy Grant. This $5,000 grant will be awarded by the FNF in January 2018 to a deserving undergraduate or graduate student in film restoration/preservation or moving image archive studies. The grant announcement will be made public during NOIR CITY 16. For complete details, go here.
EXTRA! EXTRA! Get Your Noir News Here!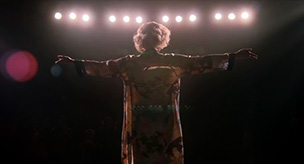 The world of noir goes well beyond the boundaries of NOIR CITY. The Film Noir Foundation's news page brings you the latest on film noir screenings and festivals in the U.S. and abroad. We also cover: neo-noirs currently in the theatre; DVD, Blu-ray and digital releases of classic noirs and the films influenced by them; and noir news "beyond the cinema"—current events, fine and performing art pieces, and commercial products inspired by the world of noir. We'll also let you know which dark gems are playing during the current month on Turner Classic Movies on the Film Noir Foundation's TV Listing's page.
FILM NOIR FOUNDATION VIDEO ARCHIVES
Our Video Archives feature an expanding catalog of noir-related video, ranging from exclusive interviews, to festival guest appearances, to short films inspired by film noir.
LATEST ADD Alan K. Rode's interview with James Curtis, cinema historian and definitive biographer of legendary production designer and director William Cameron Menzies, following the screening of Reign of Terror at the 2017 Arthur Lyons Film Festival. WATCH

Surround yourself in a miasma of social media darkness: join us on Facebook, Tumblr and Twitter for a complete immersion in the world of film noir through film stills, posters, film clips, brilliant insights, and more. Maybe you'll meet a dangerous stranger along the way.