NOIR CITY 16 Audiences Return to the Golden Age of Film Noir
NOIR CITY made a victorious return to its home at the historic Castro Theatre January 26–February with its largest audience yet, selling out the 1400 seat movie palace on multiple nights. "Film Noir from A to B" took audiences back in time with a program of 12 genuine "A" and "B" double bills, spanning the breadth of the original film noir era, 1941 to 1953. The festival presented 24 classic noirs as they were experienced on their original release, pairing a top-tier studio "A" with a shorter, low- budget second feature, or "B" film. All but one of the films were presented in glorious 35mm.
As always, NOIR CITY producer and FNF founder and president Eddie Muller guided attendees through the blind alleys of NOIR CITY. But he wasn't all alone. Victor Mature's daughter Victoria Mature joined the Czar of Noir on opening night to introduce H. Bruce Humberstone's I Wake Up Screaming (1941) starring her father and Betty Grable. Victoria surprised the crowd with an impromptu rendition of Street Scene while discussing the film's score. As usual the current Ms. NOIR CITY, Annabelle Zakaluk, also joined Eddie on stage during the festival's evening performances. On January 31, Michael Curtiz - A Life in Film, author and FNF board member Alan K. Rode introduced Curtiz' The Unsuspected (1947).
The FNF's latest restoration "re-premiered" on Saturday night, February 3—The Man Who Cheated Himself, an independently made noir thriller from 1950 shot on location in San Francisco. Thanks to the generosity of NOIR CITY patrons and FNF donors, the Foundation was able to fully fund the restoration of this film. Prior to the screening, festival host Muller announced the recipient of this year's $5,000 FNF/Nancy Mysel Legacy Grant—Shahed Dowlatshahi of New York University's Masters of Arts in Moving Image Archiving and Preservation program. A heart-felt acceptance video by Mr. Dowlatshahi screened for the San Francisco audience directly after the announcement.
Couldn't make it to San Francisco for NOIR CITY 16? No worries! Join us for one of our NOIR CITY satellite festivals in Denver, Hollywood, Austin, Boston, Chicago, Detroit and Washington D.C.
Friday, Jan 26
I WAKE UP SCREAMING 7:30
AMONG THE LIVING 9:30
Saturday, Jan 27, Matinée
THIS GUN FOR HIRE 1:00, 5:00
QUIET PLEASE, MURDER 3:00
Saturday, Jan 27, Evening
SHADOW OF A DOUBT 7:30
ADDRESS UNKNOWN 9:40
Sunday, Jan 28
DESTINY 1:00, 4:10, 9:20
FLESH AND FANTASY 2:20, 7:30
Monday, Jan 29
Tuesday, Jan 30
THE BLUE DAHLIA 7:30
NIGHT EDITOR 9:30
Wednesday, Jan 31
Thursday, Feb 1
Friday, Feb 2
Saturday, Feb 3, Matinée

Saturday, Feb 3, Evening
Sunday, Feb 4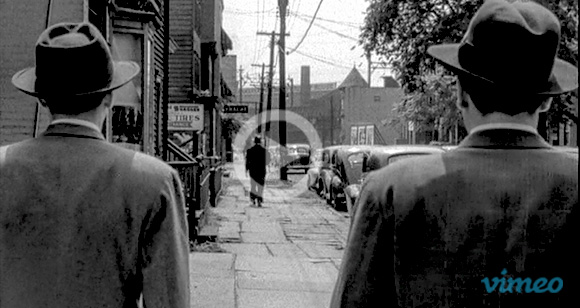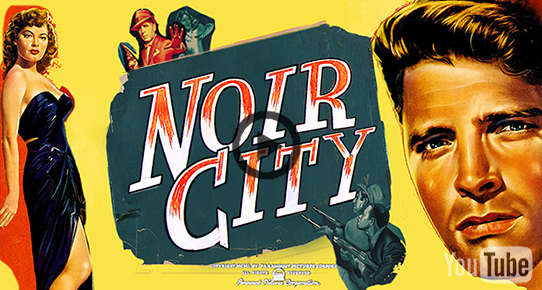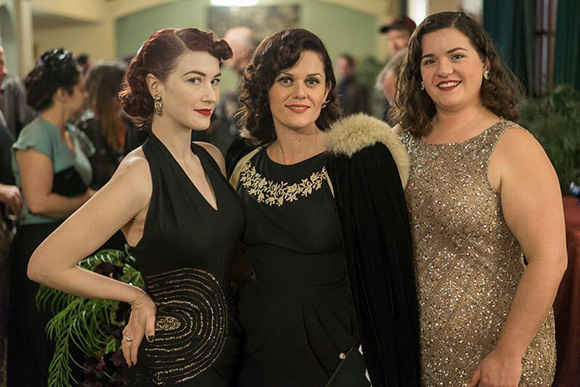 FNF Video Archive

Our Video Archives feature an expanding catalog of noir-related video, ranging from exclusive interviews, to festival guest appearances, to short films inspired by film noir.
LATEST ADD After a screening of Hollow Triumph at the 2017 Arthur Lyons Film Noir Festival, actress Monika Henreid discussed her forthcoming documentary film about her father, actor-director Paul Henreid with host Alan K. Rode. WATCH

Surround yourself in a miasma of social media darkness: join us on Facebook, Tumblr and Twitter for a complete immersion in the world of film noir through film stills, posters, film clips, brilliant insights, and more. Maybe you'll meet a dangerous stranger along the way.